Hourglass



This interactive wall piece re-interprets the hourglass.
It can count any time unit the user wants to count down to - an hour, a day and even a year.
Made with Alina Balean at ITP, as a final project for Introduction to Physical Computing,
guidance by Benedetta Piantella. Built with Arduino, NeoPixel LEDs, wood and plexiglass.
Presented at the ITP 2013 Winter Show.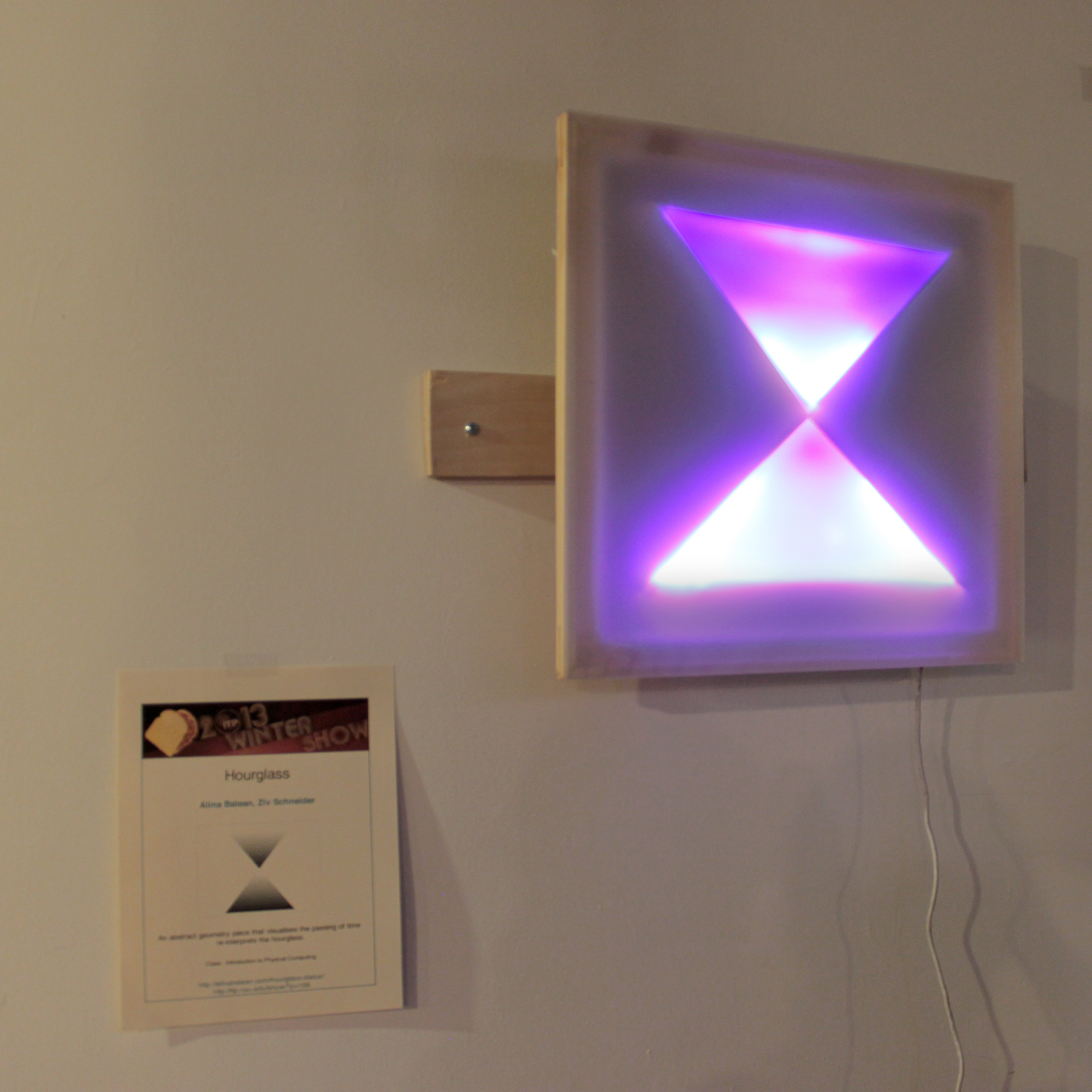 process